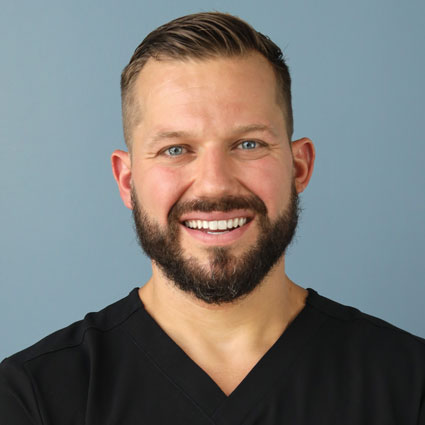 Meet Dr. Nick Barnes
Growing up, Dr. Nick was that kid who had to rely on medications for all his problem. Allergies, asthma, acne and being overweight: he had a myriad of issues. It wasn't until he was in college that Dr. Nick realized what health truly was. Everything changed when he started seeing a chiropractor, making a tremendous influence on his life and health.
I love seeing people experience a new level of health they never knew was possible without the use of drugs or surgery. I work with your body's ability to heal itself.
A Chiropractic Education
Dr. Nick attended the University of Missouri in Columbia to study nutritional sciences. Then, he enrolled at Logan University in Chesterfield to earn a Doctor of Chiropractic. The additional certifications he has earned include nutrition, detoxification and advanced spinal rehabilitation. Dr. Nick is on the Sports Performance Council for USA Wrestling and accompanied the team to the 2016 Olympics in Rio de Janeiro.
Health Focus
Currently in the middle of writing a book, Dr. Nick will soon be a published author. He's also a member of the International Chiropractic Pediatric Association and is a Maximized Living® doctor.
"Health is more of a journey and process than an arrival. It's your greatest wealth. Trust in the power of your body to do what it's supposed to do."
Living Faith and Family
Dr. Nick is a family man and loves to spend time with his four kids. They explore the great outdoors, attend church and relax together at home. In his spare time, Dr. Nick enjoys working out.
Call Today
At Health From Within Family Chiropractic we have same-day visits available and are here for you on Saturdays. Contact us now to schedule your first appointment!
---
Dr. Nick Barnes | (314) 942-8608