Meet the Team
Get to Know Us at Health From Within Family Chiropractic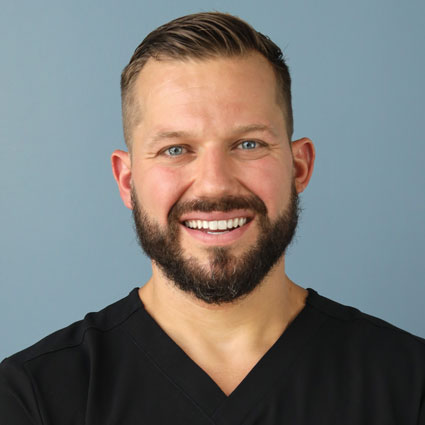 Dr. Nick Barnes, Chiropractor
Growing up, Dr. Nick was that kid who had to rely on medications for all his problem. Allergies, asthma, acne and being overweight: he had a myriad of issues. It wasn't until he was in college that Dr. Nick realized what health truly was. Everything changed when he started seeing a chiropractor, making a tremendous influence on his life and health.
"I love seeing people experience a new level of health they never knew was possible without the use of drugs or surgery. I work with your body's ability to heal itself."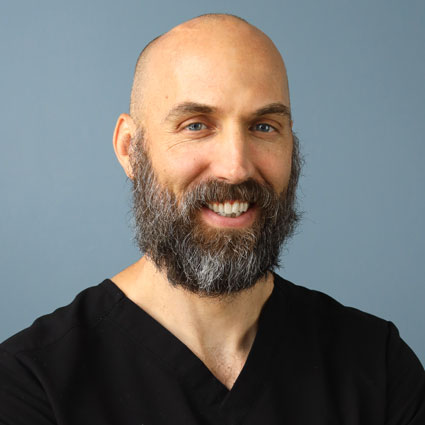 Dr. Brian Wullf, Chiropractor
Dr. Brian grew up on a small family farm where he learned that health comes naturally. He graduated from Palmer College of Chiropractic.
Prior to joining the team, Dr. Brian competed in the USA Rugby Nationals and was a four year NCAA collegiate football athlete. He has helped athletes from pee wee sports through NFL and MLB. He has extensive study in proper nutrition, exercise physiology, and detoxing. He is devoted to advanced training with neck injuries and the impact on nuerological disorders.
He has a passion for serving as he frequently volunteers locally, and traveled globally with Chiropractic Missions to Bolivia and Vietnam. He serves in his church and as a men's mentor.
Read more about Dr. Brian »
He is a proud father of seven and his mission is to take the too often complex questions of health and break it down into an understandable and doable process. He is taking his engineering and health science background and showing how a farm boy applies it!
The fear of disease can take you to a new place, but the desire for health and healing will direct you where you want to be.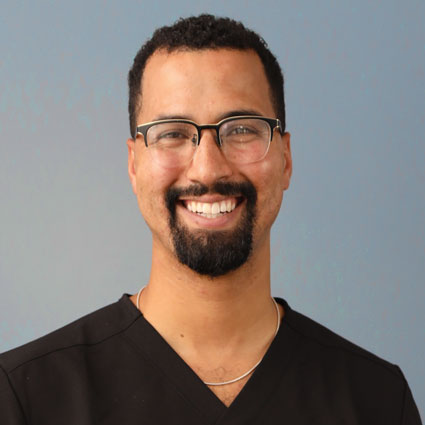 Dr. Tyler McNeil, Chiropractor
Chiropractic found Dr. Tyler through his athletic career. Growing up he played a variety of sports and fell in love with football. He played football through college. Along the way Dr. Tyler encountered multiple knee injuries, which ended his football career and started his chiropractic journey. Through searching for answers for himself, Dr. Tyler developed a love for health and a passion to better understand the human body. Devoting his life to serving people, aiding in understanding health, and maintaining healthy lifestyles is the core of everything Dr. Tyler stands for as a chiropractor.
Prior to Chiropractic school, Dr. Tyler studied exercise science and pre-physical therapy at Quincy University. He also worked training all levels of athletes, from young children, to professional athletes at Michael Johnson Performance facility in McKinney, TX.
Dr. Tyler served a year in AmeriCorps NCCC as a Team Leader for a disaster response specialist team through 3 major hurricanes (Maria, Irma, and Harvey). He also responded to flooding throughout the southern region of the United States. His time helping rebuild these communities furthered his devotion to serve those in his own community.

Connie Collier, Office Manager
Connie is our lovely office manager. She takes care of our patients from the first phone call, to answering financial questions, and everything in between. She was a patient before joining the team at Health From Within Family Chiropractic and is passionate in helping families through their wellness journey. When she is not at the office she loves spending time with her three beautiful children, exploring local parks, and being on the go! Connie looks forward to meeting you!

Morgan Land, 5 Essential Coordinator & Community Outreach Director
Morgan is our energetic 5 Essentials Coordinator and Community Outreach Director. You will find Morgan taking our patients through our holistic approach to health and working with like-minded community partners. When Morgan is not in the health center you will find her grocery shopping, food prepping, working out, coaching gymnastics, and spending time with her awesome husband, son, and dogs.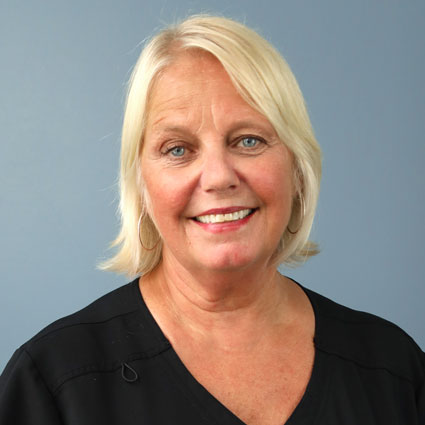 Sue Oldenbuttel
Sue loves helping people get well! After retiring from being a RN for 43 years, she still wanted to be able to influence patient's lives. Now she helps patients by focusing on them being healthy and staying healthy and keeping them out of the medical model. Her biggest joys in life are being with her grandchildren and dogs.
---
Health From Within Family Chiropractic Team | (314) 942-8608